7753 Roseville Rd, Antelope, CA 95842(916) 723-0717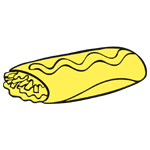 Martha's Taqueria has got to be one of our favorite places to visit in the Antelope area, and it also happens to be a favorite of Sacramento Party Buses customers who are coming through this spot with our professional chauffeurs. The Mexican and Spanish dishes that are served here will absolutely tantalize your taste buds. It's never too crowded here and it's always cozy. We're huge fans of their carne asada nachos and we have also enjoyed their flautas and sopes on many occasions! The food is very authentic here and the customer service is absolutely wonderful. A really great dinner spot that doubles as a smart place to watch the game!
Martha's Taqueria
5220 Manzanita Ave, Carmichael, CA 95608(916) 331-2337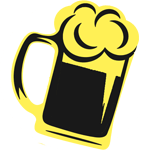 Stirling Bridges is one of Sacramento Party Buses's favorite pizza joints in the Antelope area and we think that you and your group will be nothing but impressed with everything that you find here! It is a British-themed pub type of place and they really manage to get it right, which is not an easy thing to do! Kudos to them for that. Our customers always enjoy relaxing with a hearty helping of margherita pizza or perhaps one of their famous pretzels that are just perfect for dipping! The beer selection is superb and there are many televisions throughout for the sports lovers!
Stirling Bridges
3535 Elverta Rd, Antelope, CA 95843(916) 332-7041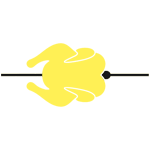 Barbecue lovers who travel with Sacramento Party Buses in the Antelope area really enjoy hanging out at House of Chicken & Ribs! This is the kind of place that always features wonderful service and amazing food too. We can just picture the huge slabs of ribs that we dig into here, not to mention the huge helpings of chicken and pork and tri-tip beef! We love the macaroni and cheese, the cole slaw, and the baked beans. Literally every single thing that they serve here is delectably good, at least for any BBQ lovers out there like us! We think you will be beyond impressed.
House of Chicken & Ribs
4141 Elverta Rd, Antelope, CA 95843(916) 723-9466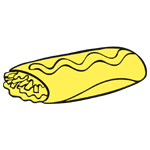 If Mexican food is what you and your Sacramento Party Buses friends are after when you're partying it up in the Antelope area, definitely check out Taqueria Guadalajara! This is a wonderfully clean and cozy place that features a fantastic salsa bar that we can never get enough of. The rice and beans are especially delicious here and we love going to town on their super burritos. The shrimp tacos are a must-have, just packed with yummy grilled peppers and onions plus mushrooms and lettuce. The horchata is a nice choice for your drink and the flan is perfect for dessert!
Taqueria Guadalajara