There are so many amazing things to do when you are in the Sacramento area, and when you're traveling with Sacramento Party Buses, you can see the sights, hit the bars, visit fine restaurants, and so much more -- all the while never having to worry about beating the traffic, finding a parking spot, having a designated driver, or even filling up the tank before you leave. Imagine the ultimate day trip (or night trip!) without any of the worry, without any of the hassle, without any of the concern! Our professional chauffeurs are the best in Sacramento and they will treat you to the most relaxing road trip you've ever had. Here are a few ideas stemming from our most popular party bus trips, but please note that the only limit to the type of events you can travel to is your imagination!
Of course we can provide excellence in transportation for any type of event, but the ones we listed are the most frequent that we see. In addition to the ever popular bachelorette parties, bachelor parties, and weddings, there are so many more "limo appropriate" events out there for us to cater to! Sacramento Party Buses would love to be the company that serves your travel needs when you're in the area. Enjoy the finest that our professional chauffeurs can provide, celebrate to your heart's content in our fully decked out party buses... We work hard to provide everything you could want or need. When you're ready to book your bus, just give us a call.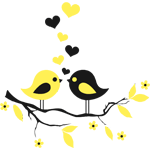 Weddings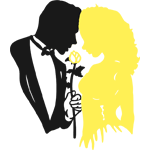 Proms
Sporting Events
Calling all Sacramento sports fans! A day of sport for spectators and participants alike is just what the referee ordered. You can hit the links, visit the club, or go watch the Sacramento Kings play! Afterwards you and your buddies can go to one or more of your favorite sports bars in the area, perhaps Players Sports Pub & Grill, MVP Sports Bar & Grill, or Blue Cue!
Sight Seeing
See the sights of Sacramento. There are so many things to see and do in the area! From museums to theme parks, from natural parks to man-made structures. Many people enjoy going to see the California State Capital and Museum, or visiting the California State Railroad Museum which is North America's largest railroad museum. Old Sacramento is a must, with all the incredible restored buildings and memories of yesteryear. Car lovers will enjoy the California Automobile Museum, and drama addicts will want to check out the Sacramento Theatre Company! These are just a few ideas. The possibilities are endless!
Restaurant Tours
Tour some of the best restaurants, make it a breakfast, lunch, and dinner affair! Sacramento is known for its incredible restaurants, including Moxie, Fox & Goose, The Firehouse, Frank Fat's, Rio City Cafe, Rick's Dessert Diner, Biba, Blue Cue, Ettore's, and Pilothouse Restaurant, just to name a few! Why not make a day of it, traveling around the city and eating at all the finest restaurants that you can find? It's the ultimate foodie's day out, and there's no better city to do it in!
Bar Hopping
Not in the mood for restaurants? How about a night of bar hopping, club hopping, or a good old fashioned pub crawl? Or maybe even a combination of all three. The historic bars and pubs in Sacramento are perfect for a day of drinking and chatting with friends. We love Harlow's, Capitol Garage, Back Door Lounge, Monkey Bar, and Barcode.
Parties
One doesn't need a reason to celebrate! If it's someone birthday, promotion, retirement, graduation, anniversary or whatever, then it's a great idea to have a party! Get your friends and or family together. Just think of all the fun you can have with not only the party, but getting a party bus. You'll be able to party through out the night, during every minute including while on the go. You'll be able to enjoy yourself in the club like vehicles. You won't want to get out because you'll be having too much fun. Don't have a lame party without a party bus. Go big!